Involvement with the mine, which critics say threatens endangered species, was exposing the London-based bank to reputational damage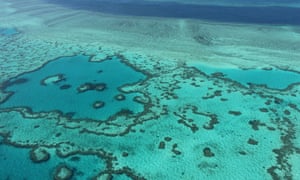 Standard Chartered bank is pulling out of a vast coal mining project in Australia that critics say threatens endangered species and could wreck international efforts to contain global warming.
The London-based bank revealed on Monday it was giving up its role advising the Indian conglomerate, Adani, on building one of the world's biggest coal mines in Queensland and expanding a port on the Great Barrier Reef.
A spokesman from Standard Chartered said: "Both parties [Adani and Standard Chartered] have agreed to end the bank's role in the Carmichael project."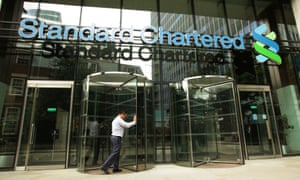 Standard Chartered is one of the UK's largest banks, but does most of its business in Asia. The bank's involvement in the Carmichael coal mine was exposing it to reputational damage, after a string of international lenders, including Barclays and Royal Bank of Scotland, said they would not touch the mining project.
Advertisement
In May, the bank told its investors at its annual general meeting it would go no further with the project until it was fully satisfied with its environmental credentials. Bank officials have held separate meetings with representatives from Greenpeace and the Wangan and Jagalingou people, a group of indigenous Australians campaigning to preserve their ancestral lands from being destroyed by mining. But until now, the bank had declined to say whether it would give up its advisory role.
A spokesman said: "Standard Chartered outlined at its AGM earlier this year that it would listen to and consult with a wide range of stakeholders before participating further in the Carmichael project. This process of engagement, which has been extensive, has enabled us to review and assess the competing demands of, and on, the energy sector.
"As a result of this ongoing review by Standard Chartered and the delays experienced by Adani in receipt of its project approvals, both parties have agreed to end the bank's role in the Carmichael project."
The bank maintains that it was never a lender to the project, although a senior executive at Adani's Australian mining subsidiary told a Queensland court in April that Standard Chartered had lent it $680m (£448m) for the project.
Sebastian Bock at Greenpeace said Standard Chartered's decision was welcome and was an acknowledgment that involvement in the mine was "a bad deal, from an environmental, commercial and reputational point of view, and in conflict with the bank's own policies".
Bock said: "It is now up to the remaining parties, in particular the Australian government, to also recognise this reality and cancel this destructive project."